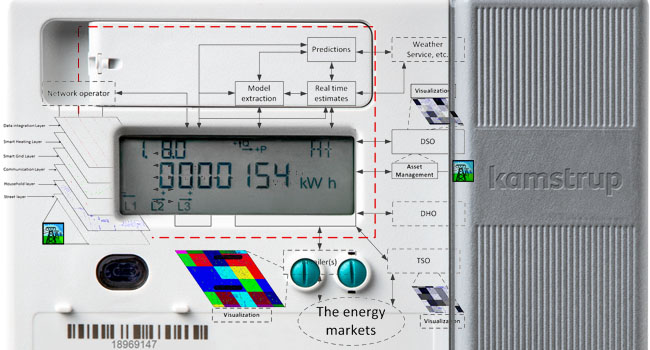 USE OF SMART METER DATA TO OPTIMIZE THE eletrical grid
To prevent the solar panels and windmills from crashing the energy supplies in Denmark, there is a need for more knowledge about what is happening on the grid. In the research project "Remote Grid" - supported by ForskEL - Aalborg University, Thy-Mors Energi and the metering company Kamstrup is looking to find solutions to this problem, so that renewable energi can be better utilized.
The project focuses on developing a system for DSOs with the purpose to collect, visualize and use data from smart meters in low voltage networks and evaluate this system for 1) a test bed with a focus on cyber attacks and management of grid assets, and 2) a field test with focus on visualization and operational use of data.